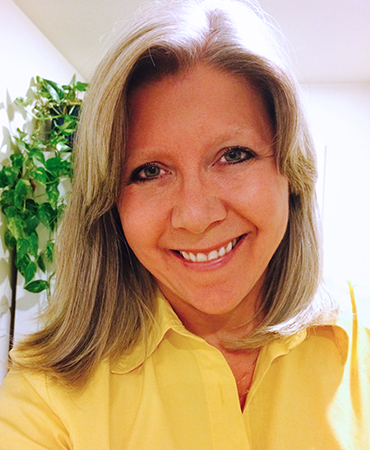 Elizabeth
Elizabeth Ellis Kingswood
Phdc
Elizabeth possesses an eclectic mix of talents. She has been a corporate vice president, a university professor, a tea sommelier, a print and web consultant, a design guru, a published novelist, and a technical writer with over 100 user guides to her credit.

She spent over 20 years in the graphics industry. She started as a traditional typesetter and then quickly adopted the Macintosh computer and Postscript imagesetters when they first appeared on the scene. She went on to specialize in high-end prepress and web consulting. She worked with leading print organizations and traveled nationally—speaking at print, design and technology conferences. She also wrote a wide variety of industry publications including industry articles, video scripts, user guides, online training and an edition of Adobe's InDesign Classroom in a Book.
She was always drawn to the academic world and taught for many years at a number of colleges including the University of Washington. She eventually went back to school to finish her own schooling. She is currently finishing her PhD dissertation entitled:
Female Authority in Film: Re-Mythologizing the Fierce Divine Feminine for a Modern World
.
She is also a passionate writer. She is a published author and her writing has won literary awards including the Zola award for the short story. She is currently working on novel number four—a mythological fiction work that she hopes to have done in 2017.
She also loves gourmet tea. You can find her gift tea line,
Loose Leaf Women Tea
, on Amazon.